About BackupEDGE 3.x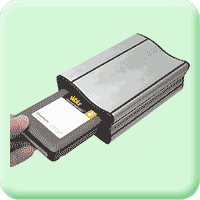 BackupEDGE™ is a high performance, easy to use, fully integrated backup, restore and bare metal disaster recovery software product for Linux® and UNIX® server-based operating systems.
It manages the entire process of protecting critical data while shielding the user from the headaches involved in directly managing individual actions.
It supports the industry's widest variety of storage devices, including tape drives, Blu-ray Disc™ (BD-RE), DVD and CD writers, tape changers, libraries and autoloaders, and USB and SATA† flash drives, disk drives and cartridges.
It supports backups to network-attached storage (NAS) devices, servers and appliances over the local network or Internet using the FTP, FTPS, SMB/CIFS, and NFS protocols†
It fully supports Cloud (Internet) backups to the Amazon Simple Storage Service (S3) web storage cloud and many other sites around the world who use the S3 storage API, such as Google Cloud Storage.
BackupEDGE uses a modern, standards-based data format that allows for very long pathnames, very high compression ratios, ACLs (access control lists), multiple archive verification strategies and highly secure data encryption.
Its modular architecture providing great flexibility in implementing and maintaining backup strategies.
Its Scheduler is one of the most flexible in the industry, combing date, time, domain and backup type with Resource Quotas and Retention Times, to allow users to create simple or highly configurable storage strategies.
BackupEDGE has an industry exclusive tri-mode management interface (called EDGEMENU). The interface runs on the graphical desktop or can be enabled as a web service and run remotely from a Java-equipped web browser. It may also be run in legacy character mode from the character console or from terminals and terminal emulators.
Track Changes by Release (What's New)
About RecoverEDGE
RecoverEDGE™ is automated disaster recovery (DR) software component allowing complete bare metal recovery after a hardware failure without having to re-install the operating system, configure device drivers, etc. It comes free with the Linux, UnixWare® 7, OpenServer™ 6 and OpenServer 5 versions of BackupEDGE.
RecoverEDGE custom built boot media and a BackupEDGE backup (which on some archive types can be combined into a "bootable backup") are all that is necessary to recover from a hardware or software catastrophe.
Boot media types include:
CD / DVD / Blu-Ray Disc™
Disc Image
PXE Boot Image
HP ODBR™ bootable tape
Bare Metal Recovery from a major hardware catastrophe is now as simple as...
Resolve the hardware problem.
Boot from your custom RecoverEDGE media / image.
Select One-Touch™ (automatic) Restore.
Select the backup(s) to be resored.
Restart the server after the restore is complete.
Links Currently Available
Choose a link from the list below
Link
Description
Notes
S3-Compatible Cloud Backups
Support for Amazon S3, Google Cloud Storage, Wasabi Hot Cloud Storage, Backblaze B2, Digital Ocean Spaces, dinCloud dinStorage D3, Dunkel and other cloud providers.
Uses the standard S3 Object Storage API. Signature version 2 and Signatue version 4 authentication supported.
NAS (Network Attached Storage) Backups
Support for Standard Network Storage devices via FTP, NFS and CIFS/SMB†.
SharpDrive Support
Best available removable disk / cartridge support
MySQL Notes
Release notes on MySQL Backups
New Scheduler
Release notes on the new Backup Scheduler
Data Retention
Release notes on Time-To-Live, or Archive Retention
Multiple Backups to Tape
More information on Multiple Backups Per Tape
Multiple Backups to Optical Media
More information on Multiple Backups per Optical Medium
DVD-RAM, DVD+RW,
and Blu-ray Disc BD-RE
(re-writable)
D-to-*-to-* Backups
How to shorten backup windows
Updated Web Services Interface
No download files: just enable and begin using it
Updated License Manager
Allows free updates and upgrades for all releases shipped up to 1 year from activation date.
† Operating system dependent.
Last Updated - 2021/10/21
Top