Online Product Registration System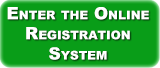 Each copy of BackupEDGE 3.x shipped by Microlite installs and runs under a temporary activation (demo mode) for 60 days, then stops unless:
a license is purchased
a registration form is completed and...

emailed to us at registration@microlite.com
faxed to us at 724-375-6908
or registered online here.
We will return a permanent activation code.
When an online registration is completed, the information entered is fed directly into our registration system. This speeds up the activation process and reduces the chance of errors. It is highly recommended.
For End Users / Resellers:
End users and Resellers can submit requests for BackupEDGE permanent product activation and verify the information entered is correct.
Requests submitted online are queued for review by our registration department. After they have been reviewed, unless a problem is found, you will receive the permanent activation code via email.
For Authorized Resellers:
Authorized Resellers, using their password, can activate BackupEDGE products immediately. This works when the following are true:
The product license has a one-year Support and Maintenance Subscription (this is the default).
Serial Number has never been registered.
Authorized Reseller has a current access password.
All proper end user contact information has been entered per the terms of the End User License Agreement (EULA). See below.
The product is not an upgrade.
PRODUCTS CAN ONLY BE ACTIVATED ONCE ONLINE. To begin online registration, type in the serial number of the product you wish to register, along with the other requested information. If you have a password for the registration system, select "Authorized Reseller"' and enter your password. If you do not have a password, leave this field blank, and select one of the other options.
The password-based online registration system is designed to automatically activate BackupEDGE licenses, however, only a one year Support and Maintenance Subscription will be calculated. For new activations with multi-year Support and Maintenance Subscriptions, do NOT select the "Authorized Reseller" option and log in using your password. Simply select "Reseller". The registration department will process and activate the license with the proper number of years for the Support and Maintenance Subscription.
END USER LICENSE AGREEMENT (EULA)
The entire EULA can be found at: https://www.microlite.com/documentation/BackupEDGE_EULA.pdf
To be considered valid, only end user information may be entered in the following registration form fields: Company Name, Address 1, Address 2, Company City, Company Country, State / Province, Contact Person, Contact Email, Voice Phone, Fax Phone.

Emergency Activations
If your 60 day evaluation period has run out, or if you've changed your system name or for some reason are re-registering your product, you may request a three day emergency activation code while your request is being processed. Simply click the appropriate button on the registration form.
Obtaining an Authorized Reseller Password
If you are an Authortized Microlite Reseller, but do not have a password for online activations, you may call us to obtain one.
Last Updated - 2021/06/15


Top