User Interface Screen Shots
BackupEDGE 3.x Screen Shots
BackupEDGE 3.x administration can be performed with the EDGEMENU user interface. This unique interface can be displayed three separate ways.
As a web interface in any Browser with a Java plug-in
As a Java graphical interface within the X Window System
As a traditional Unix / Linux character interface using curses / ncurses.
Functionality is identical. It is up to the user to choose the preferred look and feel. Each can also be customized.
Sample Screen Shots - EDGEMENU
EDGEMENU - Web Services Interface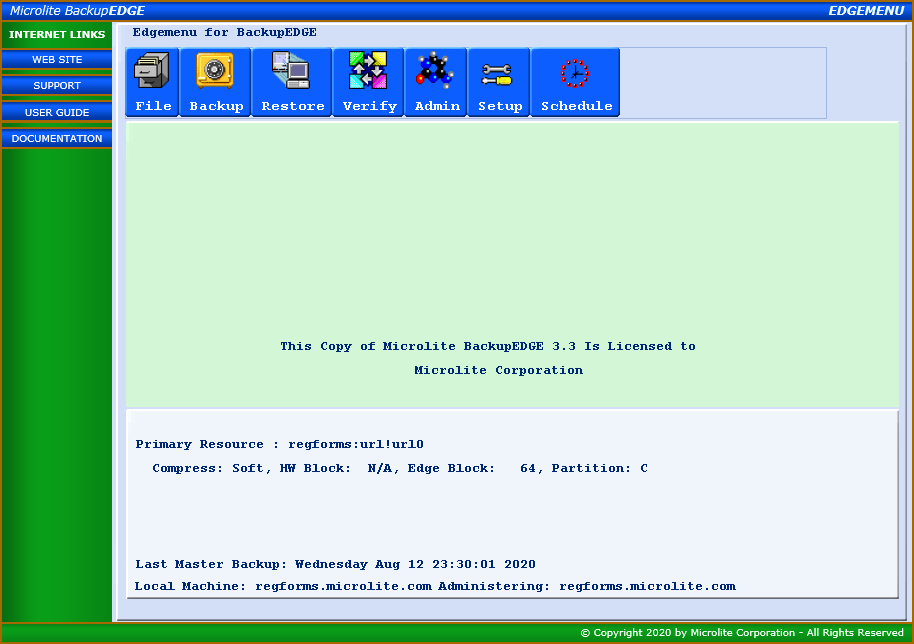 EDGEMENU - Running under Java in the X Window System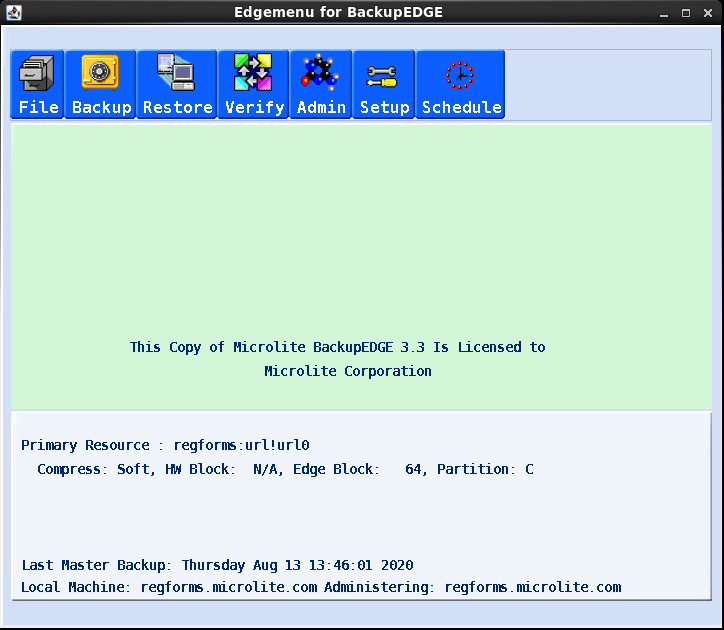 From here we'll use the Java interface only for clarity.
Scheduler - A Default Schedule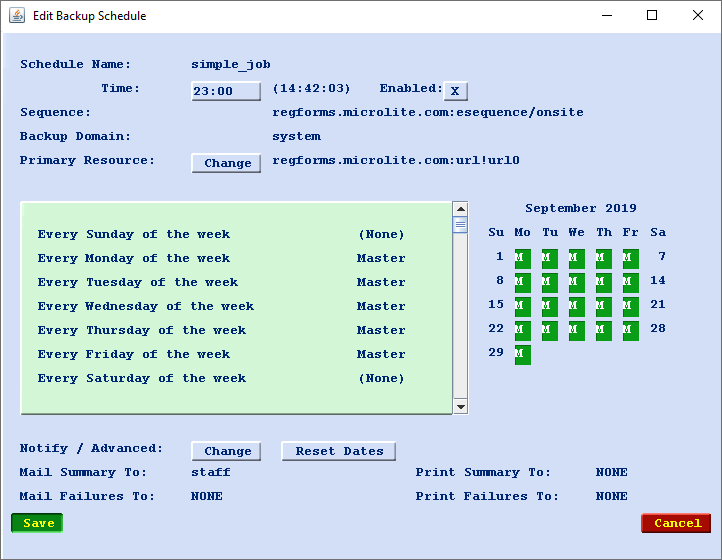 Scheduler - Combination Master and Differential Backups - Higher Schedule "Triplets" have piority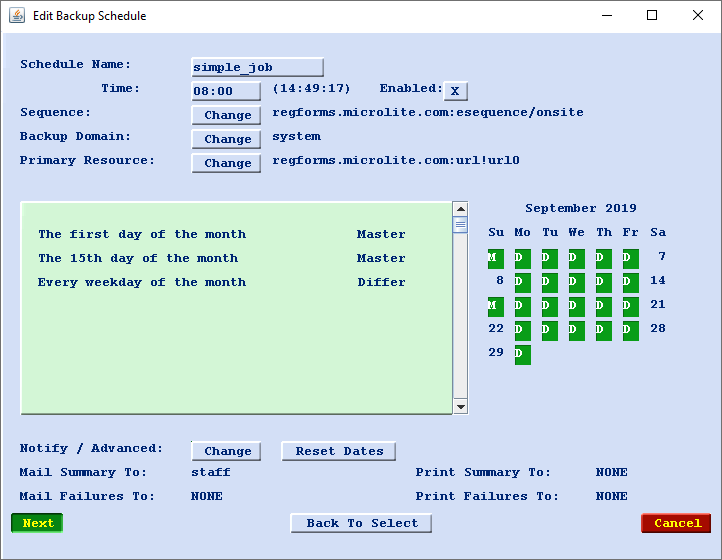 Scheduler - Advanced Screen Showing Retention Time and "Copy To" Information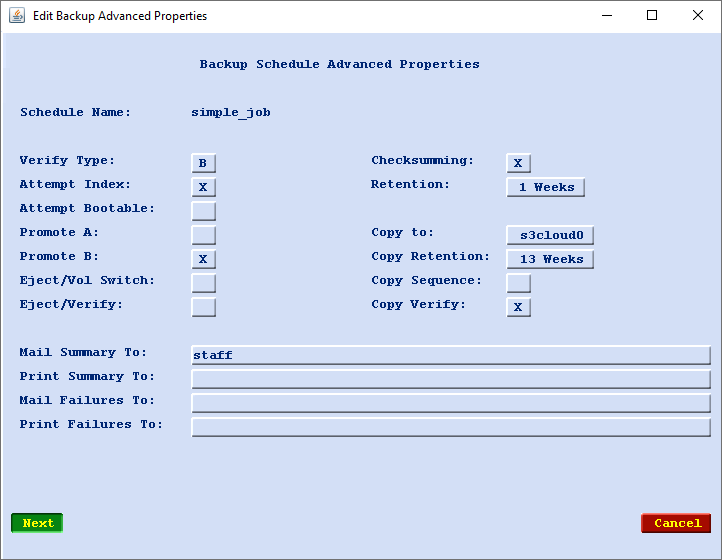 Sample Screen Shots - MYSQL Setup Wizard
EDGEMENU - MySQL / MariaDB Backup Domain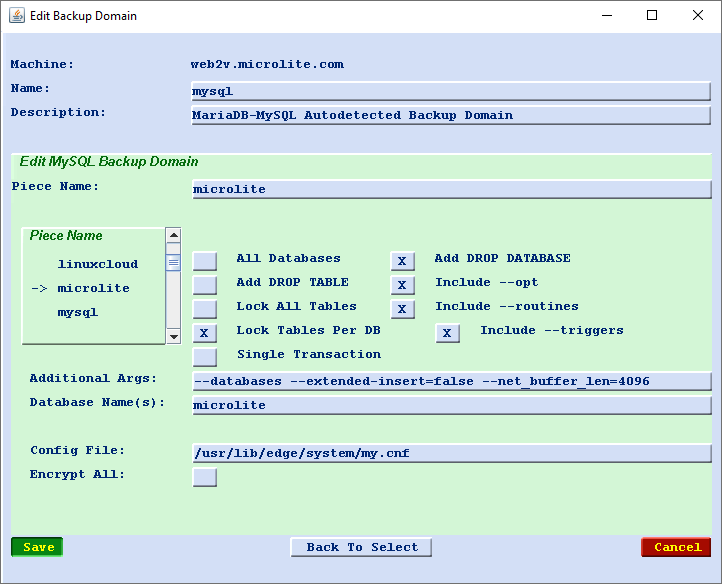 Sample Screen Shots - Restoring Files
EDGEMENU - Select an Archive to Restore From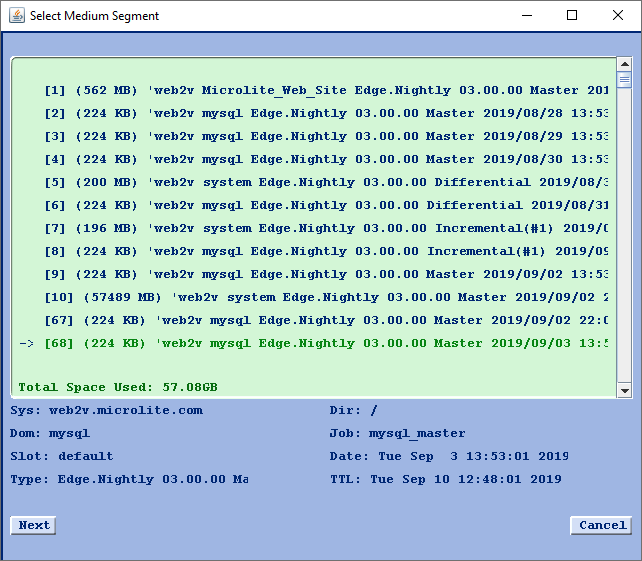 Top