Microlite BackupEDGE 03.05.02†
Backup Software for Linux and UNIX!
†Build 2 Now Available! Try it FREE NOW for 60 days!
BackupEDGE™ is a high performance, easy to use, fully integrated backup, restore and bare metal disaster recovery software product for Linux® and UNIX® operating systems.
It manages
the entire process of protecting critical data
while shielding the user from the headaches involved in directly managing individual actions
It supports
the industry's widest variety of storage devices,
including traditional tape drives, Blu-ray Disc™ (BD-RE), DVD and CD writers, tape changers, libraries and autoloaders, and USB and SATA† flash drives, disk drives and cartridges.
It supports
backups to network-attached storage
(NAS) devices, servers and appliances over the local network or Internet using the FTP, FTPS, SMB/CIFS, NFS and Object Storage protocols†
BackupEDGE fully supports
Cloud (Internet) backups
using the S3 object storage protocol. Backup to Amazon S3, Google Cloud Storage, Backblaze B2, Wasabi Hot Cloud Storage and others.
BackupEDGE
uses a modern, standards-based data format
This allows for very long pathnames, very high compression ratios, ACLs (access control lists), multiple archive verification strategies and highly secure data encryption.
Its modular architecture
providing great flexibility
in implementing and maintaining backup strategies.
Its Scheduler
is one of the most flexible in the industry,
combining Date, Time, Domain and Backup Type with Resource Quotas and Retention Times, to allow users to create simple or highly configurable storage strategies.
BackupEDGE
has an industry exclusive management interface
called EDGEMENU. The dual-mode interface runs on the graphical desktop in Linux or may be run in character mode from the character console or from terminals and terminal emulators.
† Operating system dependent.
RecoverEDGE
Automated Bare Metal recovery software!
RecoverEDGE™ is automated bare metal recovery software. It allows complete recovery after a hardware failure without having to re-install the operating system, configure device drivers, etc. It comes free with the Linux, UnixWare® 7, OpenServer™ 6 and OpenServer 5 versions of BackupEDGE.
RecoverEDGE bootable media and a BackupEDGE backup are all that is necessary to recover from a hardware or software catastrophe.
Boot media types include:
CD / DVD / Blu-Ray Disc™
USB Disk / Flash Media
ISO Image
PXE Boot Image
Linux Versions support UEFI or BIOS-based installations .
BackupEDGE
03.05.02 Build 2 Now Available!
BackupEDGE
03.05.02 Build 1 Now Available!
BackupEDGE
03.05.01 Build 2
BackupEDGE
03.05.01 Build 1
BackupEDGE
03.05.00 Build 2
Red Hat Enterprise Linux 8.6
Oracle Linux Server 8.6
Rocky Linux 8.6
Alma Linux 8.6
BackupEDGE
03.05.00 Build 1
BackupEDGE
03.04.02 Build 2
BackupEDGE
03.04.02 Build 1
Red Hat Enterprise Linux 8.5
Oracle Linux Server 8.5
CentOS 8.5-2111
Rocky Linux 8.5
Alma Linux 8.5
BackupEDGE
03.04.01 Build 3
See our Newsletter File for additional information.
IMAGE 1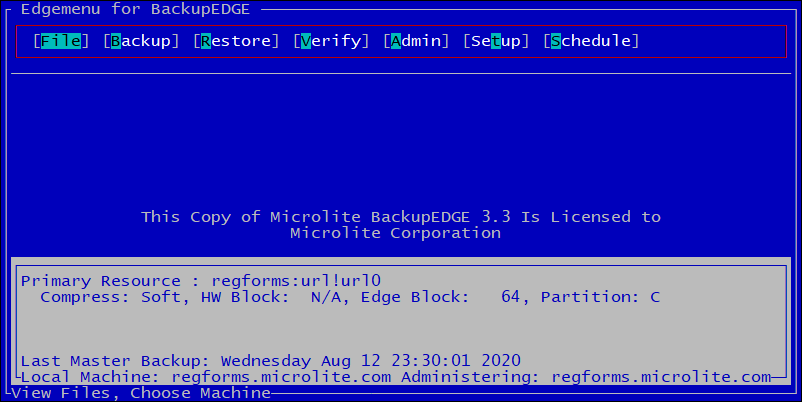 IMAGE 2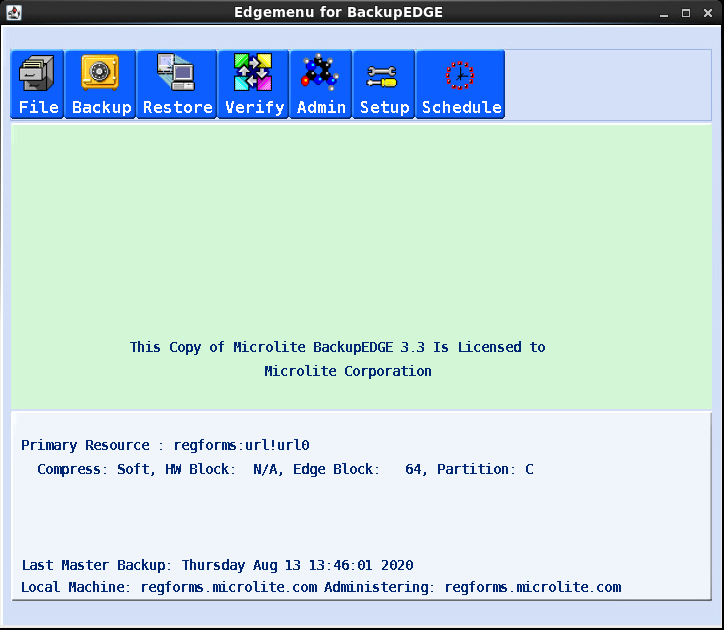 ---
Click HERE for Older News!
Last Updated - 2023-09-22
Top